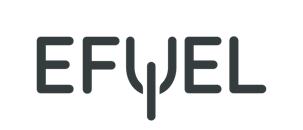 EFUEL, the very best of electric vehicle charging, is currently looking for a Head of E-commerce. Somebody that can help us stay in the forefront of EV charging, today's most interesting global megatrend. We're an ambitious and fun team of 15 people, growing rapidly every month; perhaps with your help?
EFUEL'S MISSION
Our mission is to electrify Europe. We're driven by the transition that car ownership is currently experiencing. Fossil fuel cars are soon to be entirely replaced with electric vehicles, and EFUEL will oversee this transition.
ABOUT THE ROLE
We're looking for an E-commerce wizard to join our team in Stockholm. We're currently strengthening our offer towards B2B and B2B, and our platform must thus be spick and span.
You will be responsible for managing and developing our E-commerce, building the best possible user experience for all EV lovers out there. You will work closely with the CMO, CCO as well as Head of B2C and Head of B2B. You will, however, report directly to the CEO.
ABOUT YOU
Short and sweet; we are looking for an ambitious high-performer who will always be dedicated to do their very best. You are, preferably, interested in electricity or EV charging, but it's also alright if you're not; we'll make you interested in EV charging either way.
EFUEL is built upon a flat organisation schedule, where we see mistakes as learnings and trying new stuff as innovation. If the above attributes fit your character and you want to be part of EFUEL's journey and shape tomorrow's infrastructure for electric cars, you've come to the right place.
WHAT YOU'LL DO
As Head of E-commerce you will lead all of our efforts related to E-commerce. The following skills are what we believe to be the most important.
Develop our E-commerce strategy and identify opportunity areas for the company
Define and optimize our KPIs related to E-commerce
Fully own customer experience from the moment a user visits our site until they have placed their order
Systematically work with SEO to further increase our marketing presence online
WHAT WE BELIEVE YOU NEED TO SUCCEED IN THIS ROLE
Bachelor's degree in Marketing, Business, Science or similar. Equivalent experience is also fine
3+ years of relevant work experience
Strong analytical skills and data driven approach
Strong project management skills
Plus if you have experience with in UI/UX
Plus if you have experience working with paid marketing, SEM as well as SEO
Plus if you have experience from a similar role from a scale-up
An interest in EV charging will not be a dealbreaker but will help you in your role

WHAT WE OFFER
We're a fast growing company within one of today's most exciting business areas. In line with this; we'll offer you full ownership in your role, where you can make a total difference for not only EFUEL, but for consumers that are switching from fossil fuel cars to electric ones.
ABOUT US
We're experts at what we do. Founded in 2019, we've quickly managed to become Sweden's leading company in EV charging. Also, we're fun. That's super important to us, because if you're having fun, you're doing something right.
www.EFUEL.se
Department

E-commerce

Platser

EFUEL HQ
Om EFUEL
EFUEL är sprunget ur insikten att riktig hållbarhet innebär att göra det enkelt för folk att leva hållbart. Vår vision och ledstjärna är således att göra det smidigt att äga elbil.
Jobbar du redan på EFUEL?
Hjälp till i rekryteringen och hitta din framtida kollega.